Crewsaver SGL Leisure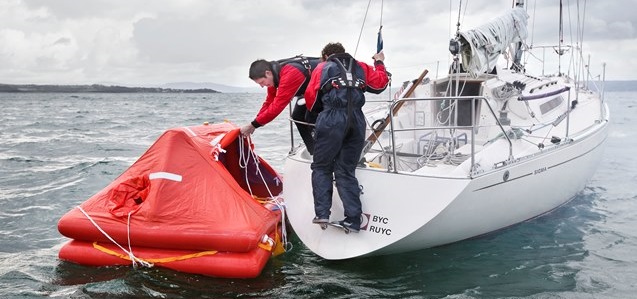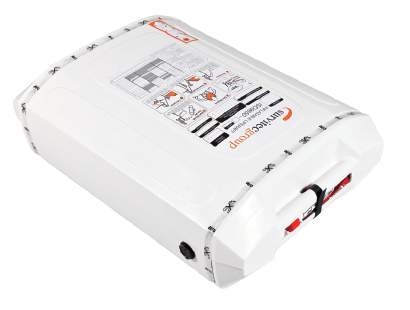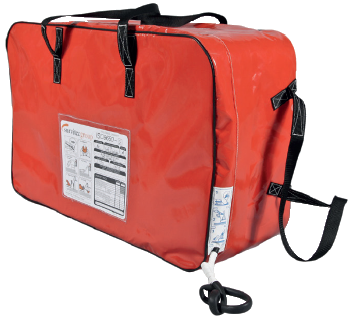 Value for money
Extended service period of 3 years, reducing your on-going cost.
Manufactured from long lasting corrosion and abrasion resistant PVC.
Dependable
High Volume water pockets to ensure maximum stability when inflated.
Simple to close canopy, manufactured to SOLAS standards, providing added protection from the elements.
Semi-rigid boarding ramp allows for quick, easy and safe boarding.
Interior lifelines help occupants stabilize themselves during heavy seas.
Exterior pressure relief valves ensure excess CO2 is not released into the liferaft.
Vacuum packed into corrosion resistant containers for prolonged durability.
Visibility
Orange high visibility canopy with retro-reflective panels to help speed up the search and rescue process.
Canopy fitted with internal and external light to ensure optimum visibility
Flexible
Available in two packaging options – a weather proof valise or a tough, lightweight container.
Compact
Revolutionary container design, developed in conjunction with an award-winning design house, is not only aesthetically pleasing but lightweight and compact taking up little deck space.
New design features include handles to ensure ease of manoeuvrability and a document holder to allow the inclusion of important certificates.
Warranty
12 Year fabric and seam (subject to regular service inspection).



ISO9650 Type 1 Group A Liferafts:


The ISO raft series is Lloyds approved to the ISO ISO9650-1 standards.





COASTAL Liferafts:




Note: Container dimensions and weights are approximate, and do not include cradle. (cradle adds approx. 2 in height to above dimensions).